Passionate about the artistic world since she was a little girl, it is when her grandmother taught her to sew that her desire to work in fashion was truly born.
After a school of fashion design and a CAP (vocational training certificate) in sewing, it is as a seamstress in the great Parisian fashion houses that she forges her experience.
After 4 years of frantic fashion week, she feels ready to realize her lifelong dream: launching her own clothing brand.
It is at the end of 2019, in her workshop, that the inadea adventure begins…with a desire to combine her values of benevolence and ecology, with her passion for fashion!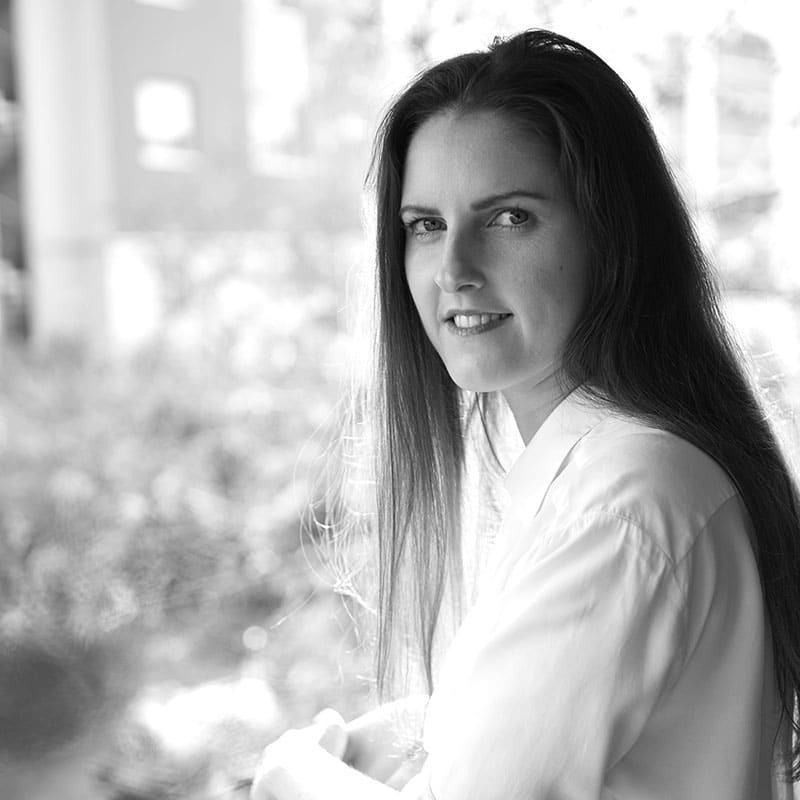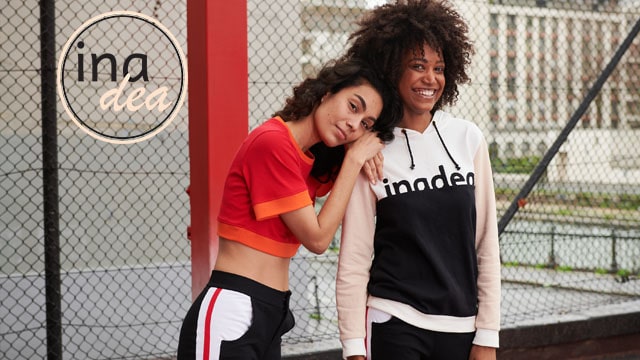 Inadea is a brand of ready-to-wear for women. She draws her originality by playing with streetwear and sportswear styles while remaining in a very feminine and colorful universe.
It is a brand that breathes dynamism, good humor, freedom! A brand that makes women who wear it want to surpass themselves, to dare to be themselves and to dare to realize their dreams!
Inadea offers comfortable and trendy pieces to mix with each other for a casual look or with your chic wardrobe for a very current look.
"The fashion industry is the 2nd most polluting in the world. I didn't want to realize my dream at the expense of the planet.
That's why, with my brand inadea, I wanted to look for more sustainable solutions, to work with people who have the same values as me, to favor proximity, and to question the established codes… to tend towards a more environmentally friendly fashion.
I think it is possible to make trendy, original, and planet-friendly clothes. In any case, we can always do better. "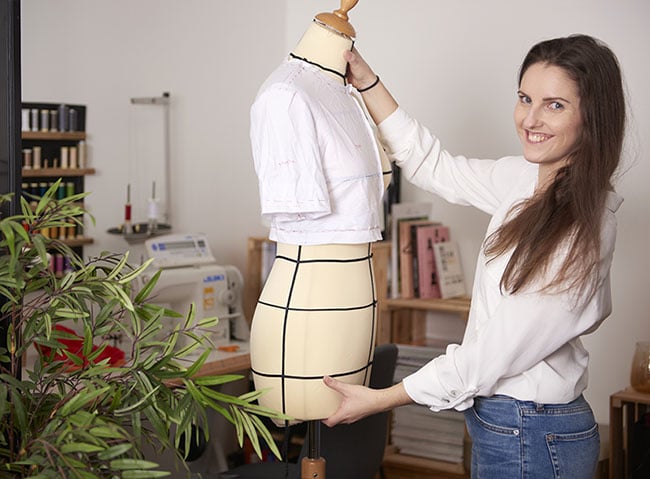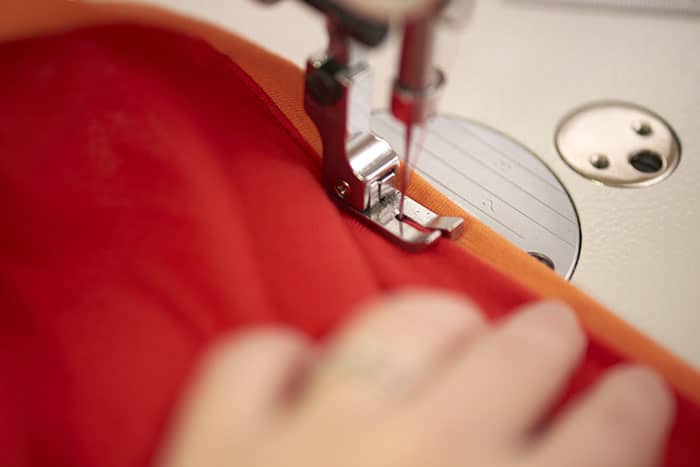 All inadea products are made in France.
The creation and model making parts are made in the Paris region.
The clothes are made in a workshop in Troyes.
Two of our fabric suppliers manufacture their fabrics in France:
– Lemaitre Demeestere which manufactures linen grown and woven in France. It is part of the Masters of Linen group.
– Malterre which manufactures its cotton fabrics with GOTS certified yarn.
Our third supplier is based in Germany and manufactures its fabrics in Turkey. They are GOTS certified.
Eco-responsible materials
All the fabrics used in our collections are made of natural organic materials and most of the fabrics are GOTS certified. The clothes are made of organic cotton and the accessories of linen and cotton.
Cotton is a soft, pleasant and easy to care for material. It is the most suitable material for Inadea's clothes that are comfortable and trendy.
The GOTS label is the best label that guarantees that the material is organic and also takes into account social and ecological aspects throughout the supply chain, from A to Z.
Why use organic cotton?
Because it is grown WITHOUT pesticides and chemicals, and because it requires less water than traditional cotton. Using organic cotton instead of traditional cotton is therefore :
– Respect the planet: richer soil, less water
– Respect the people working in the cotton fields and the people living around them.
There is also recycled cotton, but for the moment we have not found our happiness. Organic cotton is softer and of better quality.